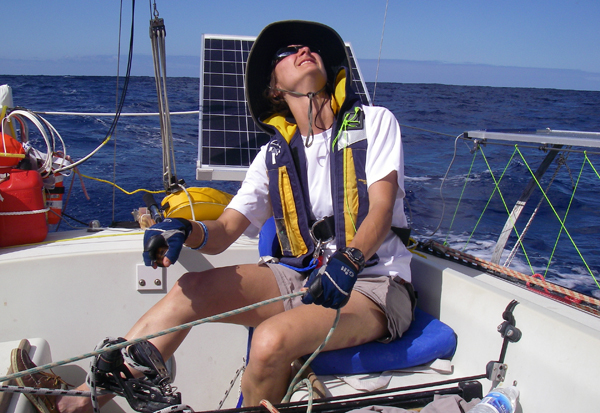 Nathalie Criou at the helm of the Express 27 Elise in the Pacific Cup. ©2008 Nathan Bossett
I like to sail – and after a day spent in no wind and rain struggling to move forward in heavy current, I wondered what it was that I liked in sailing. I realized that I may like different things and different types of sailing.
Tough lover, or harsh mistress?   Nat seems to think neither.  Read her essay on her blog here.
Via NorCalSailing.